Services
General Contracting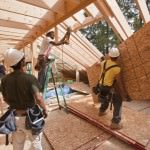 We have done countless jobs as a traditional General Contractor for our clients. Whether your work is thousands or millions of dollars, your project is important to us. Hiring Spirk Brothers as your general contractor leaves us the responsibility of not only building out your project but also gives us all the administrative duties (including permits, vendor and subcontractor negotiations and dealings) right through to single point of contact warranty work.
Design/Build Capabilities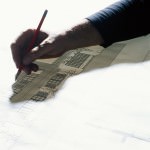 Whether acting as a general contractor or construction manager, Spirk Brothers, Inc. through its in-house computer aided drafting department coupled with our many associates in the architectural and engineering fields can take your job from concept to completion with only one point of contact. Valued engineering is at the top of the list of advantages for choosing Spirk Brothers, Inc. as your design/build construction company.
Institutional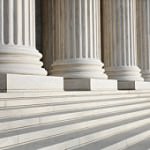 Spirk Brothers, Inc. has been involved with many of the East Coast's finest institutions. Schools, colleges, universities, hospitals, doctors' offices, and patient care facilities including senior assisted living institutions requiring a unique approach to not only getting the work done but also dealing often with layers of owners, administrators, and employees as well as the students and clients constantly present in the environment.
We have developed long-standing relationships and done over one hundred jobs with many senior living and assisted-care facilities. These jobs include work in client/resident apartments and rooms, common areas, kitchens, dining rooms, etc. We also have extensive experience with sorority, fraternity and dormitory renovations for colleges and universities.
Site Improvement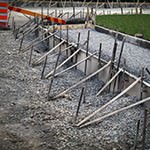 Over the years Spirk Brothers, Inc. has worked on simple projects such as parking lot expansions to major site topographical changes.  This work includes erosion and sedimentation control plans and implementation of those plans, storm water management system installations, utility installations, as well as curbs, sidewalks, driveways, landscaping, and everything in between.  It is Spirk Brothers, Inc's experience in navigating through government regulations which helps keep our clients and their environment in harmony with the community.
Land Development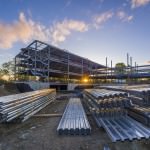 As our population increases and available land becomes scarcer, land development becomes increasingly challenging. There are more government regulations and impact fees today than ever before, plus a host of local restrictions that make development difficult. Use our resources in this area to explore land development topics.
Taking an idea for raw land and turning it into a completed industrial, residential, retail, or institutional finished site requires professionals such as Spirk Brothers, Inc. with vision and experience.  Just as no two sites are never alike, the plans for those sites take a unique set of management tools which the leaders of Spirk Brothers, Inc. provide.  From concept, planning, municipal and state approval, site improvements, building, and ultimate finish reality Spirk Brothers, Inc. is the first and last call to make.
Tenant Fit-out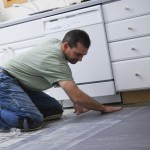 Whether you are the building owner or the tenant looking to move in or just remodel, we will help.  From the planning stage to the finished space, we have done hundred of projects.  Whether it is a simple office or Class A meeting space we can tailor the finishes to meet your budget.  We have experience in fit-out work in every aspect of construction from concrete sub-floors to drop ceilings, office cubicles, restaurant setups, retail outlets, and beyond.
Millwork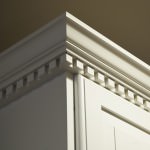 Since 1985 Spirk Brothers, Inc. and its associates have been designing, creating, and installing some of the most elegant custom cabinetry and millwork for our clients.  The spaces include meeting rooms, customer areas, kitchens, locker rooms, restrooms, lunchrooms, as well as mantels, bookshelves, reception desks, and media centers.  We specialize in one-of-a-kind creations, so let us transform your ideas into functional and attractive spaces.
Construction and Project Management
As your construction manager, Spirk Brothers, Inc. assumes many of the responsibilities given to the general contractor but many times provides a better partnering experience. We can work with you on a fixed-fee basis, percentage of cost plus fee, or percentage of cost only. For construction/project management partnering projects the owner may choose to pay all vendors, suppliers, and subcontractors directly or to have Spirk Brothers pay on their behalf. All contracts are let in like-manner. In either case, true-costs versus budgeted costs are only those affecting the bottom line.
Commercial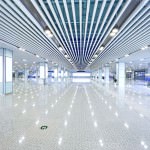 Since the company's inception, Spirk Brothers, Inc. has had a major focus in the commercial construction field. We have built and worked in many areas including offices, retail, and warehouses; from multinational organizations to family owned operations.
We are a major service provider for banking centers in the Mid Atlantic Region serving Pennsylvania, New Jersey, New York, Delaware, Connecticut and Maryland. Banking centers turn to Spirk Brothers, Inc. for security-sensitive construction needs.
We have done numerous projects for community businesses and organizations as well as national companies.  From major renovation to routine service calls, you can count on us for any multitude of commercial construction projects.
Industrial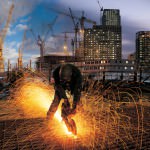 Spirk Brothers, Inc. has worked for some of the biggest multinational manufacturers to small shop organizations, creating a more streamlined and efficient manufacturing system while not interfering with the daily operations of our clients' processes. Many of our superintendents, general foremen, and employees are OSHA certified in HAZMAT and HAZWHOPPER procedures. The work we do for our industrial clients require a high level of professionalism, which includes knowledge of those clients' needs wants and procedures as well as the task at hand expertise, all done with safety at the forefront.
Insurance/Rehab Work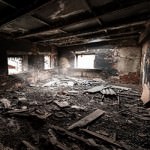 Spirk Brothers, Inc. has extensive experience working in buildings damaged by fire, wind, water, freezing, lightning, and structural collapse due to snow loads and vehicle impact.  Our emergency response is what impresses our clients – we are available to be on their site day or night, whether scheduled or as the result of an urgent call.  As a rule, this work is never straightforward or planned.  Therefore, hiring a company who not only knows the best course of action, including valued engineering, but also the integrity to follow through with the most cost-effective idea is invaluable.
Property and Facility Maintenance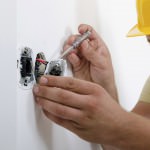 We offer diversified quality services for all aspects of property and building management.  From lock-smithing to structural issues your buildings are in good hands when our organization plays a part in your investment.   Whether its daily, weekly, monthly, or yearly work Spirk Brothers is there for you.  We have experience in owner's work, tenant's work, and combinations of the two.  Whether its cleanup or repair to millwork installation as a part of the overall build-out, we have been working with owners and tenants for over 25 years.
Renovations/Remodeling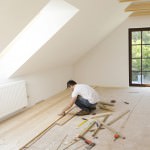 Whether you are completely gutting and replacing what you currently have or are simply looking to make small improvements to your existing space, Spirk Brothers, Inc. has helped clients update their retail areas, client areas, and workspaces.  We have worked in manufacturing plants, restaurants, restrooms, IT rooms, meeting rooms, banks, churches, and schools.
Residential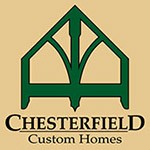 Our residential homes division, Chesterfield Custom Homes is a wholly owned division of Spirk Brothers, Inc. Chesterfield Custom Homes has been building some of the finest homes throughout the Lehigh Valley for many years.  Please click here to visit our website for more information on building, remodeling, renovating, or adding on to your residence.
Real Estate
Spirk Brothers, Inc. and its partners manage and own an array of real estate holdings, as listed below. Please contact us if there are any properties that you are interested in renting, leasing, buying, or partnering with us in developing.
Saucon Woods
Saucon Woods is a 120 acre residential subdivision located in Lower Saucon Township. The development consists of 23 heavily wooded building lots with a branch of the Saucon Creek running through more than half of those 23 lots. There are a few remaining available building lots, including the model home situated on lot 17.
View the lot plan by Chesterfield Custom Homes, a division of Spirk Brothers, Inc: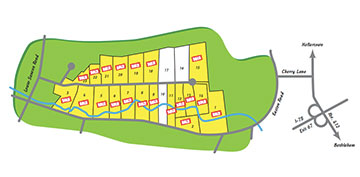 Hellertown Commons
The Commons is scheduled to be a mixed use building with commercial storefront space on the Main Street level with 10 individual office suites sharing common meeting rooms and amenities on the Oliver Street level. Contact us to learn more about this unique space.
1125 Main St, Hellertown, PA 18055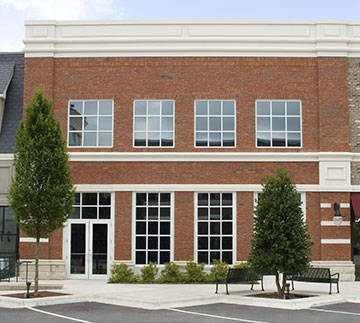 Silver Creek Country Club Living
A Country Club Development with custom built units to suit each buyer's taste. The Development will be a fully integrated, private community with a large variety of amenities, like an 18 hole golf course, tennis courts, swimming pool, fine dining, private catering facilities, and more!
Learn about this exciting opportunity to become a member and own one of these exclusive properties by visiting us.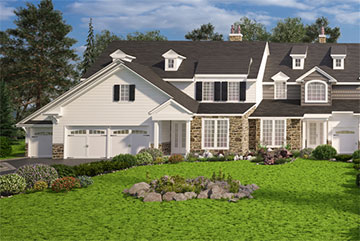 Thinking Green Initiative
Through innovative, sustainable actions we are able to not only to create value and beauty beyond expectation for our clients, but also help to contribute to the long-term vision of respect, reuse and recycle. Our clients will "feel the excitement of getting something special." Being a part of the Green Business program helps us to deliver that promise.